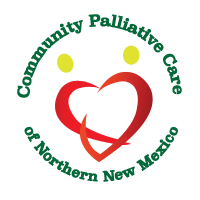 Our Mission:
To alleviate suffering and enhance the quality of life of patients and their loved ones confronting life-limiting illness, by providing comprehensive palliative care services in their home.
Our Vision:
To provide compassionate care to patients with perhaps life-limiting diagnosis by supporting them as they navigate an increasingly complex array of medical and personal options.
To assist families with in-home care by providing skilled volunteers who can provide practical support.
To coordinate the patient's care with all members of the medical team of their choosing. Patients thrive and outcomes improve when communication from all these providers is seamless.
To provide on-going education about palliative care and options for medical treatments, not only to our volunteers but also to health care professionals and all interested members of the community. This outreach will continue to include education on the MOST form (Medical Orders for Scope of Treatment).
Palliative Care in Santa Fe: A Brief History
The roots of palliative care in Santa Fe can be traced to our community's exemplary response to the AIDS crisis of the mid-1980s. Faced with an exponentially growing number of persons with AIDS and the urgent need for compassionate in-home care—not only for those who were ill or dying, but for their loved ones too—Santa Fe's physicians, nurses, and scores of volunteers came forward in response to this epidemic. 
Santa Fe is rightfully known for its many caring organizations, and during this time, our community grew an even deeper heart for service: caring, individualized, and focused on those most in need.
At present, we find ourselves in a new and different kind of crisis. Every day, we are called on to respond to the needs of many more people who are coping with life-limiting diagnoses. And so, once again, we're in urgent need of trained, skilled health-care professionals who specialize in this kind of care—and, just as much, we require trained volunteers who, with their skills and service, can augment the work of these highly in-demand professionals. These gaps in medical care can easily be supplemented with community palliative care.
We at Community Palliative Care of Northern New Mexico are dedicated to providing in-home care and support to these patients and their families. Our professional staff of physicians and nurses offers intensive, comprehensive training to our volunteers: with this, they further the work of compassion and caring for which Santa Fe is deservedly renowned. 
The Case for Palliative Care
As medical costs continue to skyrocket, palliative care has become a specialty in many hospitals. Palliative care is a service carried out by a multidisciplinary team to help patients who have advanced though not necessarily terminal illnesses such as cancer or congestive heart failure. A hospital with a palliative care program gives those patients various patient- and family-centered options to help them cope with serious illness, and usually there is a major emphasis on pain management, advanced care planning, and the patient's quality of life.
Although palliative care is often confused with hospice, the two are quite distinct. Hospice is associated with end-of-life care, but palliative services can and should be available to all patients and their families who are coping with a life-limiting illness, at any stage.
What distinguishes Community Palliative Care of Northern New Mexico is our recognition that this coordinated care needs to be delivered to patients not only in a hospital setting, but in their homes.